What Is Ebenezer All About?
When you walk through the doors of Ebenezer Baptist Church it is our desire that you find a welcoming community of believers meeting together in an effort to worship and serve the Lord Jesus Christ.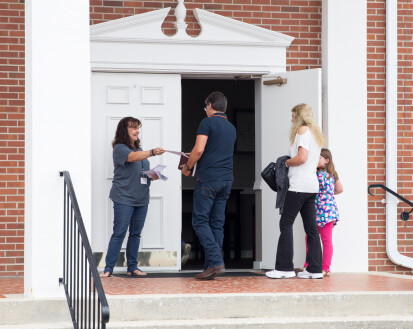 What Should I Expect?
If you are a first time visitor, one of our parking lot attendants will direct you to reserved parking for you. Once you enter our facilities, you will be greeted with a warm smile and a willingness to help. Members of our hospitality team are stationed at each entrance and are available to help you find your way around our campus, whether that be finding a Sunday School class for you, leading you to our Children's Center, locating a restroom, or helping you find a seat in the sanctuary.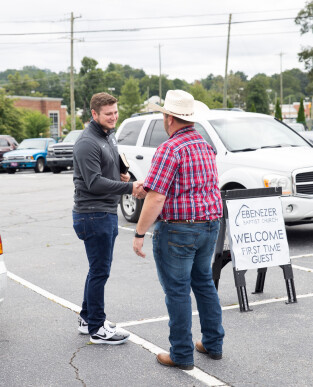 What Should I Wear?
Our dress is casual - come as you are. All we ask is that you bring an open heart and come ready to worship!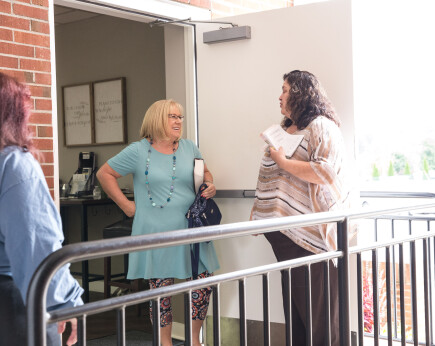 What's The Service Like?
Our priority in worship is to make much of the Lord Jesus Christ. That being said, all worship services are built around the centrality of Christ and the preaching of the Bible. Our services are a blended style of praise and worship, choruses, hymns, and choral arrangements. The length of service is typically an hour and fifteen minutes.
If you are searching for a church home, we would consider it an honor to have you join us in one of our worship services.