Rev. Steven Blanton
Senior Pastor
Steven Blanton has served in pastoral ministry since 2005. He began his current position as Senior Pastor of Ebenezer Baptist Church in January 2015. A native of Kings Mountain, NC, Pastor Steven is a graduate of Fruitland Baptist Bible Institute and earned his Bachelor of Arts in Christian Studies from The College at Southeastern. He and his wife Christen have been married since 2005 and have two sons; Eli and Emory.
Connect with PASTOR Steven


Trey Matthews
Minister of Students
Trey Matthews joined the staff at Ebenezer as the Minister of Students in September 2016. Prior to that, he had been faithfully serving in other leadership roles within the church. A native to Henderson County, Trey is a graduate of Fruitland Baptist Bible College where he earned an Associate degree in Christian Ministry in 2017. Trey and his wife Cassie have two daughters; Teegan and Indiana.
Connect With Trey




Jacob Suttles
Minister of Music
Jacob Suttles has been leading congregations in worship since 2014. He became the Minister of Music at Ebenezer Baptist Church in the spring of 2017. He studied business and sports management at Montreat College and is now continuing his education at North Greenville University through Music Ministry and leadership courses. The Hendersonville native married his wife Keris in 2011 and they have a son named Jamey and a daughter named Cameron.
Connect With JACOB


Jesse Peters
Minister of Children
Jesse Peters has been serving at Ebenezer since 2016 in the areas of teaching, preaching, deacon, and music ministry. He became the Revitalization and Replant Director at Ebenezer through a partnership with NAMB in 2019 and continues to lead and disciple those plowmen interns. In 2022, he transitioned to the full-time Minister of Children. He earned an Associate of Religious/Church Ministries degree at Fruitland Baptist Bible College and is pursuing a Bachelor in Biblical Studies at Midwestern Theological Seminary. The Hendersonville native married his wife Devon in 2011 and they have a daughter named Charlie, and three sons; Liam, Luke, and Cole.
Connect With Jesse


Toby Flynn
Minister of Families and Education
Toby began serving on staff at Ebenezer in April 2022.
Connect With Toby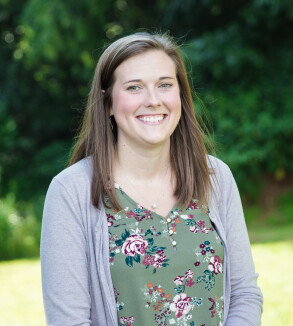 Tori King
Administrative Assistant
Tori King is a native to Henderson County and has been a long-time member of Ebenezer Baptist Church. She joined the staff as an Administrative Assistant in March 2019. Tori, a former educator earned a Bachelor of Science degree in Physical Education from Western Carolina University in 2010. She married her husband Brandon in 2013 and they have a son named Boone and a daughter named Eva.
CONNECT WITH Tori